A different kind of practice!
Rice Orthodontics strives to provide the kind of atmosphere that makes you want to come back again and again! We want our patients to feel at home here, and we have taken extra steps to ensure you are comfortable.
Our office is known to be friendly, caring, and family oriented. Dr. Rice is a down-to-earth and personable man who only wants the best for you!
Our new patients often say they heard good things about our office, including Dr. Rice's reputation as a perfectionist. He does excellent work!
We provide refreshments for patients and family members, such as coffee and bottled water. If you're hungry, we also have cookies and granola bars!
Each treatment chair has its own flat-screen TV! Patients bring their own headphones to plug into their TV or they can adjust it to pick up the local radio station. They can listen privately without disturbing anyone else in the clinic.
Rice Orthodontics is proud to be the only orthodontic office in the area with 3D CT Scanning technology to see in 3D your orthodontic problems to know how to safely treat you without guessing about the best treatment plan using traditional 2D imaging.
Dr. Rice is the only orthodontist in the area with an emergency number for patient care, and he has even taken emergency calls from patients of other doctors! He has never charged for emergency care, even for external patients.
Dr. Shawn Rice will only provide services for his patients that he would provide for his own children. At the final appointment, Dr. Rice takes extra time for a recontouring of teeth if necessary (think of it as a tooth manicure!). He does this in order to ensure a perfect bite for your health as well as a beautiful smile! Of course, while others may charge for this extra service, Dr. Rice does not.
Rice Orthodontics provides all these services for our patients as a way of letting you know we care! But we don't stop at TVs and emergency care. We know that your treatment should be as unique as you are.
That is why we offer a wide range of orthodontic services. From traditional braces with colors to ceramic braces and Damon™ Smile braces, we have something to fit your lifestyle! We also offer Invisalign® and ClearCorrect™, as well as TMJ evaluation and treatment.
Call Rice Orthodontics today to schedule an appointment!
Rubber Band Box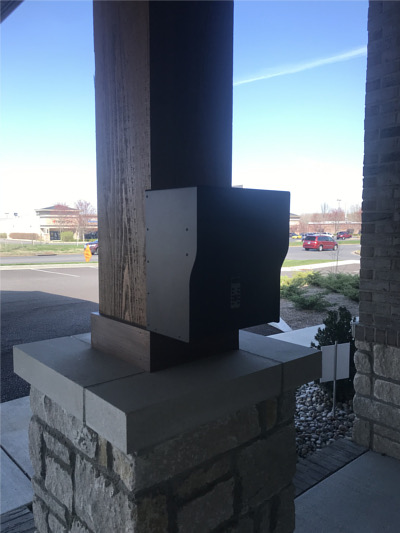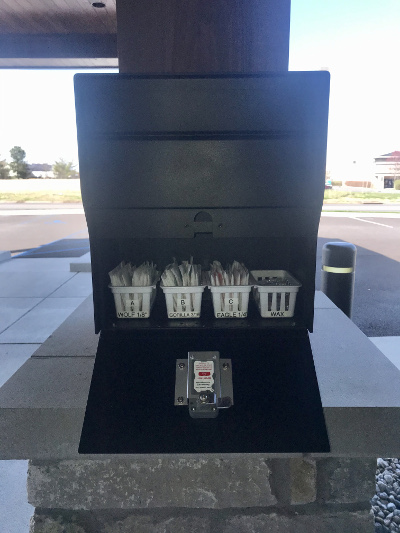 We now offer our patients after hours supplies. Simply call our office and obtain the passcode to gain access to elastics (rubber bands) or wax as needed. Nowhere else in the area provides this helpful feature for their patients, so try it today!